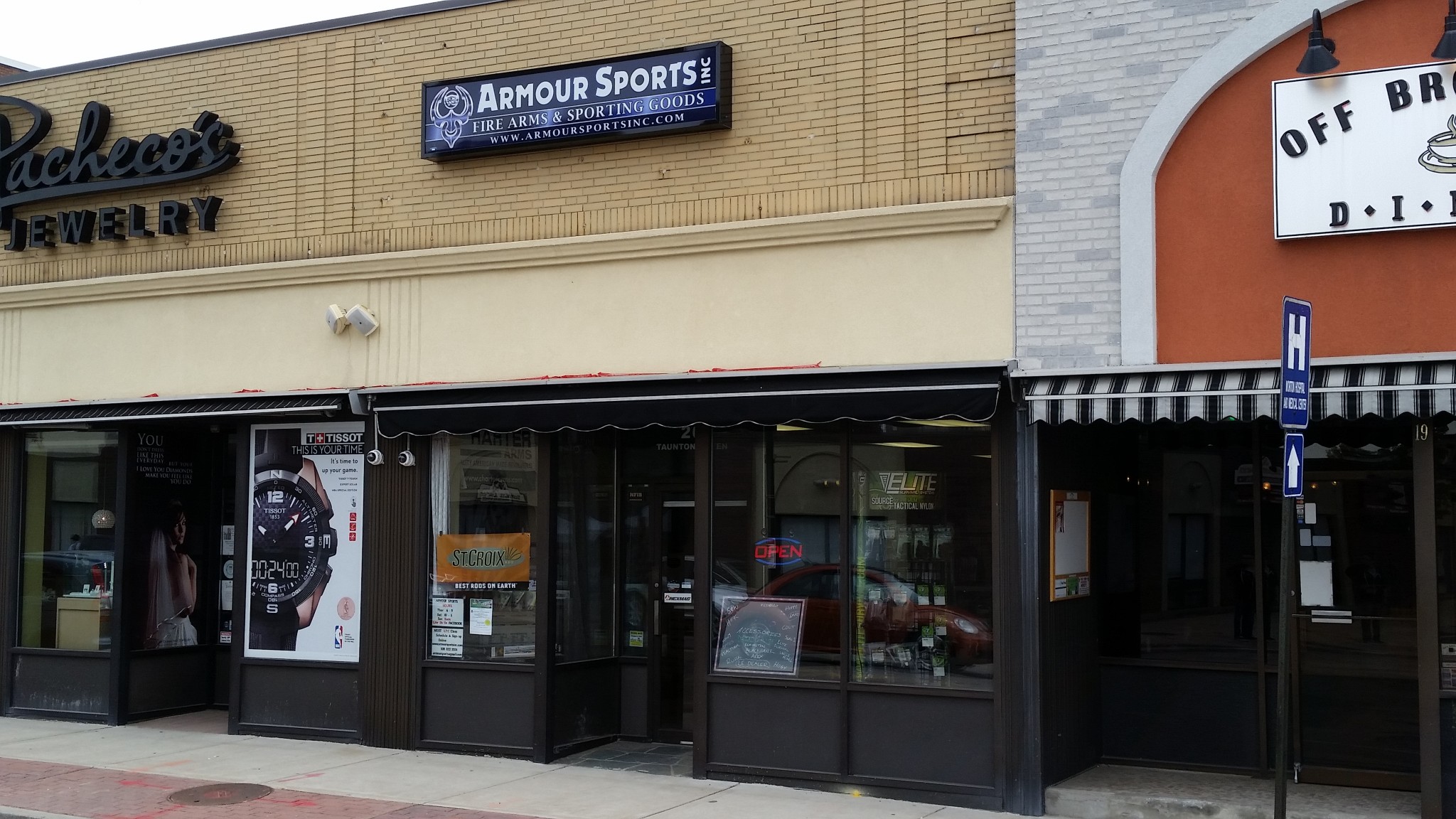 We are located in between Pacheco's Jewelry and Off Broadway Diner on the RTE 138 side of the Taunton Green.  Come Visit!!
Due to our limited hours, using our email form is the quickest way to reach us and for us to respond to your questions.
If you do decide to call, please leave a detailed voice mail and we will get back to you as soon as possible.
PHONE
774-226-8660
ADDRESS
Armour Sports, Inc.
20 Taunton Green
Taunton, MA 02780
HOURS
Thursdays 6PM – 9PM
Saturday 10AM – 5PM
INSTRUCTOR CONTACT
Amaro Cabral
Phone: 774-226-8660
Email: armoursports@gmail.com